BizBattle Royale
The Ultimate Business Game App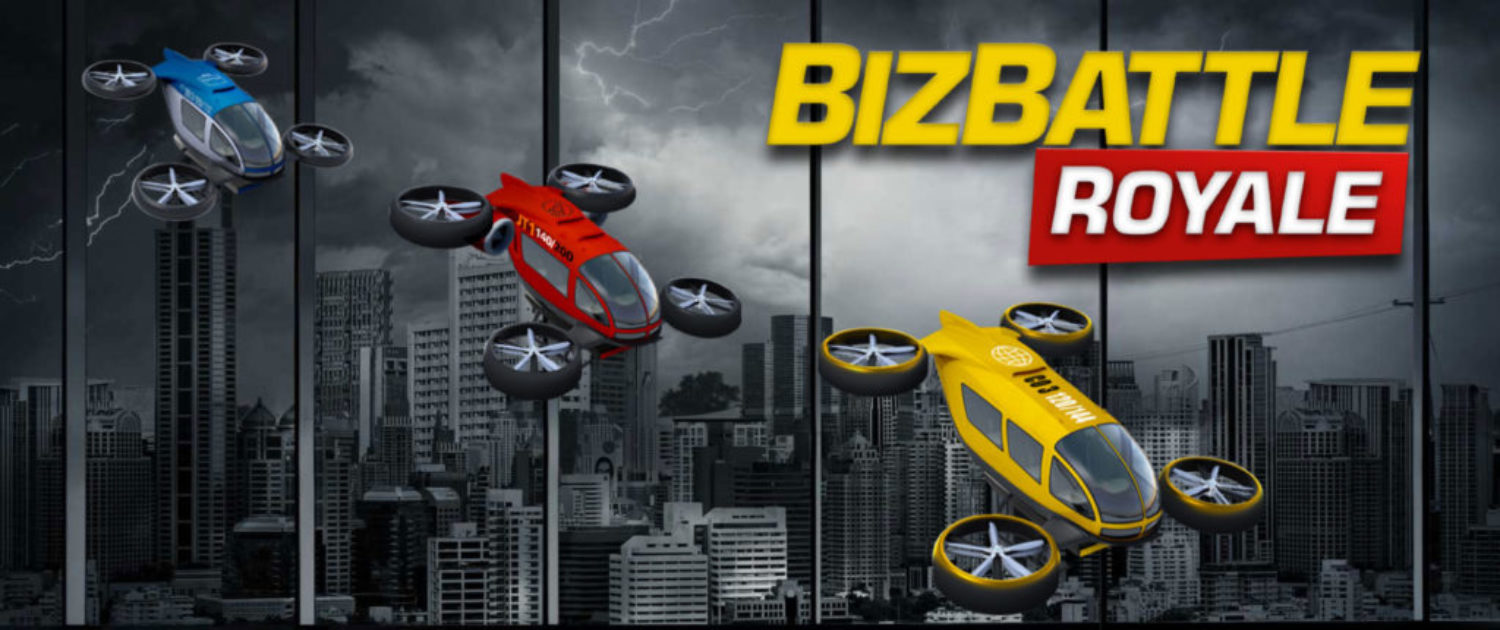 Mobile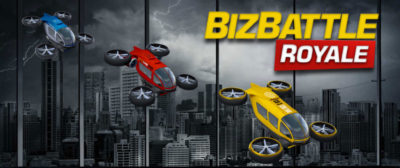 BizBattle Royale is the ultimate business game app. It offers the unique setting of corporate business as its environment. Building companies and markets, launching products, and initiating aggressive company takeovers in a winner-takes-all battle for market supremacy. Play the ultimate business simulation game. Compete for financial success and beat your competitors.
Manage R&D, Production, Sales, Marketing & Finance of your virtual E-Copter company.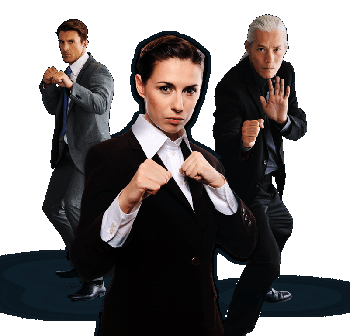 You Manage an E-Copter Company
BizBattle Royale is an online business simulation game in which you must successfully manage a global enterprise or risk being taken over by a hostile competitor! BizBattle Royale combines the energy and excitement of battle royale-style online games with the highly competitive nature of running a tycoon-style global E-Copter manufacturer.
Investment Cards to Grow Your Business
BizBattle Royale features 100+ Game Cards, these are designed to accelerate your Business. With our game card engine 4 cards can be used during the game. Game cards are investments that provide competitive advantages in different areas like finance, production, innovation, capital, marketing and many more. Do you have what it takes to become a E-Copter Tycoon?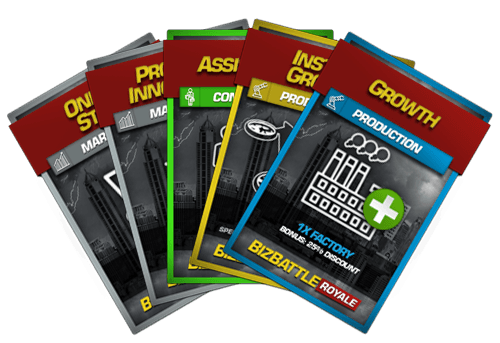 Management Decisions & Financial Reports
Do you think you have what it takes to run this high-tech company? There are complex decisions to be made and competitors waiting to take your business over. BizBattle Royale will put your business and playing skills to the test. BizBattle Royale appeals to committed gamers who like a complex challenge and business strategy gamers who will appreciate the more educational approach of this business game.
Battle Royale for Business
The Ultimate Business Game App
A new smartphone busines game in the Battle Royale genre, with players competing to run businesses in real time and acquire all market competitors. A large number of players enter a competition with the objective of being the last company in business at the end of the session.
Download Now & Play for Free
BizBattle Royale offers a fun business challenge: use your innate business skills to overcome all competitors or risk takeover of your company. Winners must be quick and business-smart. Tournaments begin instantaneously according to demand. Players can participate from anywhere on the planet and compete in the ultimate business game.
The Game was developed by IndustryMasters
IndustryMasters is a technology leader in the corporate education market, with a team and client-base which are globally located. The current range of professional offerings helps large and small organizations develop their leaders through the use of online, web-based business simulations to tackle major business challenges. From an original heritage in MMOG online business games (IndustryPlayer), IndustryMasters has developed over the past 10 years to become a trusted partner in the professional business education sector.