How to play Biz Battle Royale
Instructions
|
Ingame Navigation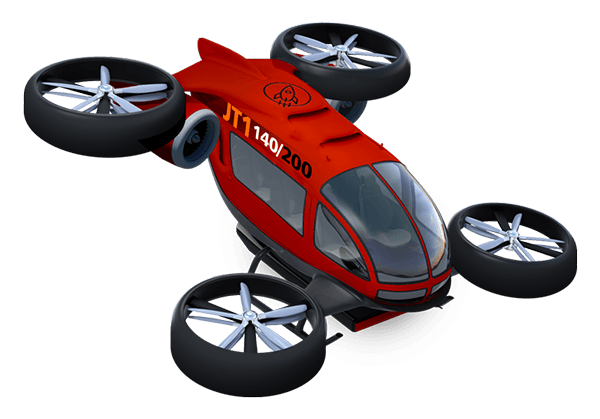 BizBattle Royale is an online business game in which you must successfully manage a global enterprise or risk being taken over by a hostile competitor! Do you think you have what it takes to run this high-tech company? There are complex decisions to be made and competitors waiting to take your business over. BizBattle Royale will put your business and playing skills to the test.
In this rapid moving, reality driven business game, you will:
- Compete in real time against live participants
- Manage a global high-tech manufacturing business
- Learn business decision skills
BizBattle Royale combines the energy and excitement of "battle royale-style" online games with the highly competitive nature of running a global manufacturer. Your ability to make strong management decisions will create opportunities to acquire your competitors in a winner-takes-all battle. Earn market supremacy by applying your business knowledge. But, if you fail in your decision making, you will face a hostile takeover and be out of business.
Successful play in BizBattle Royale immerses players in a range of business decision-making skills, including:
- Cash Flow Management
- R&D and Innovation
- Technology Investment
- Product Development and Product Launches
- Marketing
- Finance: Share issuance, Bank loans
- Outsourcing and Partnerships
Business is a tough world. Will you survive? Can your business come out on top?
---
Game Instructions:
↑
Starting a Game
Upon entering the Game Lobby, the default mode of play is single player. Swipe right to select a multiplayer game play mode and then click, Start Game.
Timing of Start
If you choose to play single player, it should start immediately after you click Start Game. In multiplayer mode, the game will start with a delay, as it waits for other participants. You have the option to Cancel Game at any time before until it starts. If not enough players are together for a multiplayer game within 5 minutes of inactivity, all players will be logged out again. In this case please try to participate in a multiplayer game where less players are needed.
Resuming a Game
Clicking Continue Game allows you to resume a single player simulation from the point you left it since your last play. In multiplayer mode, Continue Game allows you resume the game at whatever point it has reached. If the multiplayer game you were in has ended, you will see Start Game rather than Continue Game.
Other Information
While in the game lobby, you can also view:
- Results of all your past gameplays under Your Simulation Results
- Results of all completed multiplayer quarters under Match Results
- Leaderboards of all ongoing multiplayer quarters under Live Matches
In-Game Navigation Instructions:
↑
Moving between Menus
There are a total of 6 menus, 1 of which is information-only, with decisions being dispersed over the remaining 5 menus. You may navigate between menus either by swiping side to side or selecting the desired menu by clicking one of the 6 icons at the bottom.
Timer
The timer shows you the rest time of the period; you will be transferred automatically into the next period when the timer runs out. Click the "Ready"-Button on top manually when you are ready with your round decisions to proceed to the next period.
Information Shown Across All Menus:
The number of decision quarters completed, the company's latest share price, its credit rating, and investment budget are shown.
HOME ↑
- The Home screen offers intelligence from management, competitors, and shareholders
- Key Performance Indicators – Share Price, Market Share, Days of Inventory:  Current and historical values of these key indicators.
- Inbox: You will be alerted to any problems that need immediate attention and to any recommendations from virtual managers that require your attention in this period. Recommendations include a Commit button allowing you to confirm the recommendation without having to navigate the appropriate decision menu.
- Real Time Scores: Your overall ranking and comparison along key financial ratios with respect to competition.
- News Feed: Summary of competitors' actions in real time.
PRODUCTION ↑
- The Production screen shows capacity decisions about products in your portfolio and your factory.
- Product Capacity: For each product, you may decide to expand its capacity (provided there is at least one idle production line in your factory and sufficient investment budget), downsize its capacity, or temporarily stop its production (to create space for another product, for example) by clicking Factory Off.
- Factory: You may build additional production lines (provided sufficient investment budget exists) to allow the expansion of existing products or to launch new products. The number of idle production lines and the factory utilization is shown so that you may plan factory expansion.
SALES ↑
- The Sales area is the place for product operating and new product launch decisions.
- Product Operations: For each product, you may increase price, decrease price, spend incrementally on marketing or discontinue marketing. If you discontinue a product, the production lines used for that product are immediately idle.
- Launch New Products: New products are available to launch (provided there is at least one idle production line in your factory and adequate investment budget). Details include product technical specifications and the business case for launching.
FINANCE ↑
- Review your cash position, its detailed flow in the preceding quarter, manage your capital structure, and make M&A bids.
- Issue Shares: You may issue shares which allows you to raise capital for financing capital expenditures, however, not all funds are available for investment as some are dedicated to raising capital reserve.
- Loans:  You may take out loans payable in full at the end of 12 months. Varying amounts (from $10M to $300M) with differing interest rates are available. You are limited by your debt ratio (a measure of how much you owe compared to what you own) and your interest coverage ratio (a measure of how much higher your income is compared to your interest obligations).
- M&A Offers: Review competitors that are available for acquisition, their existing financial health, and asking price. You will only see options to acquire competitors if you have adequate investment budget.
INVESTMENT CARDS ↑
- Review the business case and make investments in areas such as R&D and Innovation, Technology, Outsourcing, Partnerships, and others, to gain an incremental revenue advantage and/or cost reduction. The availability of these investments depends on adequate budget.
FINANCIAL STATEMENTS ↑
- Review your balance sheet (statement of stock) and the profit and loss account (statement of flow) for the preceding decision quarter.